CPMServe has been based on a simple idea: Advertising on the web has been founded ten years past. The big question is, what do advertisers need today ? What do publishers need ? People need an advertising company with a personality's aspect and side; There should be clear costs that are guaranteed and profitable. Our aim goal is to get things going straight forwards within the on-line advertising world. Advertisements should differ. Quality of advertisements is very important.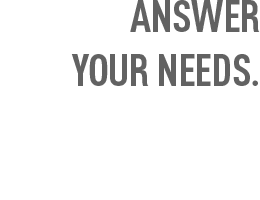 Why choose

CPMServe

Network ?
CPMServe is a net advertising company. The name comes from Services types of CPM: retargeting, behavioral targeting, and discourse, local, socio-demographic, geographic and regular well targeting. it's aimed for publishers who have more than 1,000 visitors per day. Our goal is to focus on large advertisers. Through its services, the company guarantees high CPM rates. The goal of the company is to offers completely different and quality ads.
An ideal quality
Our goal is to offer a high quality of display that will integrate well along with your web site. To offer quality of ads, CPMServe selects advertisers that are known nationally, the standard of the advertisers can allow you to feature credit to your web site. So as to avoid overexposure for the net user, the corporate uses caps, this enables you to fully control the show on your web site. Before thinking come back on investment, CPMServe thinks 1st about the comfort of your visitors.
Being close to you
Each partner should be followed individually. CPMServe strives to supply a personalized phone call with all publishers. The goal of the company is to supply a detailed and clear relationship with all the partners. If you have got an issue, CPMServe will be back to you very quickly. the company voluntarily limits the amount of publishers in order to pay attention and have a personalized relationship with all publishers.
Many innovations
CPMServe has developed a special targeting tool that will allow you to retain your users on your web site and conquer new net users. Be sure to reach the correct target at the right time. Using completely different targeting techniques used by our ad server, the user can only see bound ads according to his profile. The objective is to segment visitors in step with their needs and likes. This system can allow us to deliver the most effective ad according to the user's needs.
Segmented offers
Save time and money. The rates are clear, attractive and guaranteed. The guaranteed cpm provide, for the slide in and web site under format has already attracted a large quantity of webmasters. This offer provide has already seduced several websites. Turn your web site in a profit machine and free up time to manage the content of your web site